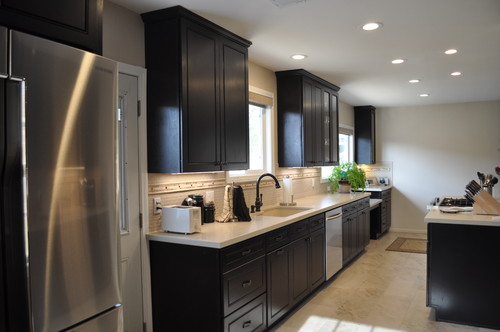 13 Sep

Why Horizon Remodeling and Construction for Kitchen Remodeling

Kitchens are one of the most important parts of every home. As nowadays it's not just used as a place to cook food but kitchens are the center point of the homes for entertaining guests and family. So nowadays homeowners are not just seeing kitchen as a functional area of a home but even want luxury in this important space of their homes.

For remodeling the appearance of the kitchen from just functional to luxurious we at the Horizons Constructions & Remodeling offer a wide array of options for the same.

Why Choose Us:

We at Horizon Construction & Remodeling have been remodeling kitchens and the entire home since a decade. At Horizons our team of designers are highly knowledgeable about the latest styles in the kitchen interiors to complement the homeowner's style. Our clients can be completely assured of the high standards in kitchen remodeling along with availing the most energy efficient kitchen space from our team. In terms of budget as well our clients need not worry as we have a vast range of remodelling designs with the most economical kitchen equipments to fit your bill perfectly. In meeting the budget requirements we never compromise on quality standards.

So ultimately the three most important factors that our company is synonymous with are:
Best Quality Deliverance
Wide Array of Options
Affordable & High Quality
At Horizons Constructions & Remodeling we don't just pay attention to offering luxurious kitchen but even give equal importance to make the kitchen realistic and spacious too. So our clients can trust our kitchen plans will surely distinguish their kitchen and suit their lifestyle as well.
In kitchen remodeling we offer a range of services such as:
Kitchen remodelling
Custom built kitchen cabinets
Kitchen installation
For our wide range of kitchen remodeling services we are ideally and popularly considered as one of the most preferred and cost effective remodeling service providers in Orange County, Los Angeles and San Bernardino Counties.
So, if you are planning to remodel your kitchen with fresh ideas then look no further and get in touch with our creative team at the Horizons Constructions & Remodeling.