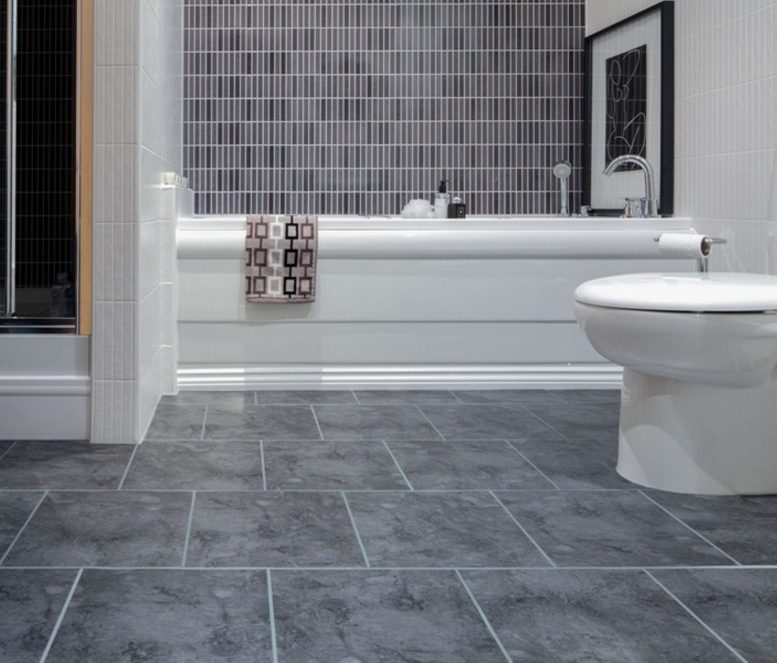 15 Feb

Choosing the Best Bathroom Tile: Our Top Five Tips

Are you renovating or redoing your bathroom? While there are many options, one of the things you'll likely consider redoing or replacing is your tile. Bathroom tile makes a huge impression, whether it's the backsplash, on the floor, or in the shower.

Dated or ugly bathroom tile can bring the whole room down. So if you've got tile you want to be replaced, you've got to really make your selections count. While selecting bathroom tile may seem overwhelming to get right, you can do it!

Today we are sharing with you our top five tips for selecting the best bathroom tile out there. Read on and find out more!

1. Establish your budget.
Your budget is ultimately going to determine what you're buying. Tile can come in a variety of price points, so you've got to figure out what you're paying before you start looking. Your options can include natural stone, ceramic, and porcelain. Ceramic is going to be the most affordable, followed closely by porcelain. As you might have guessed, natural stone is the most expensive.

Porcelain is often a nice compromise because it's the best of both worlds. Good quality porcelain is nearly indistinguishable from marble, with all of the perks and none of the drawbacks. Its solid through-body composition means that it's one color all the way through and is durable as well as water-resistant, making it worth checking out if you have space in the budget.

2. Select your color scheme.
When revamping your bathroom, it can help to pick the cabinet and vanity colors first, so you have a starting point for selecting your tile palette. Lighter tiles can be a nice touch, keeping a bathroom light and airy and allowing you to add color with the towels and knobs.

3. Be sure to tile the shower to the ceiling.
Be sure that the new tile will go to the ceiling when retiling a shower– this is going to help you get a look that is clean and finished. It is also practical as it will keep dirt or water from getting to the drywall. Plus, it'll make your bathroom look taller– always a bonus!

4. Figure out your size.
Smaller tiles used to be standard, but tile size trends change. Now 12×24 tiles are popular as they can help create the illusion of a bigger space. But if you love smaller tile, you can't go wrong with subway or basketweave styles.

5. Finish the look.
Once you have your budget set and your color scheme finalized, you can finish your look to create a unified aesthetic. This will be everything from paint to cabinets to curtains and countertops. Bring samples with you while shopping or photos with you so you can visualize what the tile will look like in your new bathroom. Shop around and see what materials look like in person and get an idea of how the tile will fit in your bathroom. If you really like it, sleep on it, and then you're free to buy!