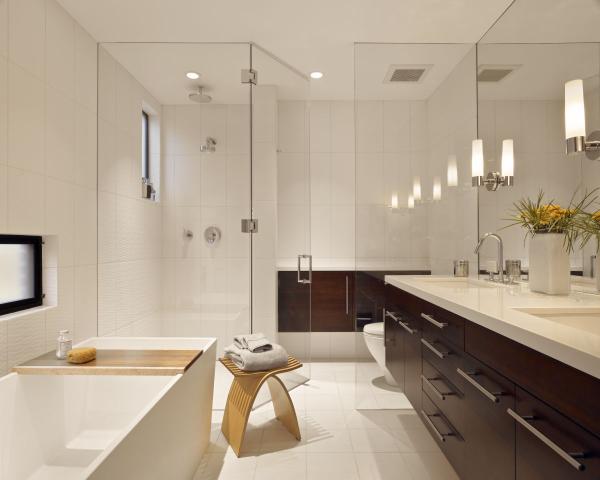 13 Sep

Bathroom Remodeling-Points You Should Not Ignore

If you want to remodel your bathroom to your full satisfaction, it is then imperative that you make a note of some salient points. It is only then that you will be contented with the end result! Well, have a look at some of these crucial aspects.
Select the right bathtub: This is among the most vital elements of bathroom remodeling! Here, many go with the misconception that a bigger bathtub is always better. The fact is that you just have to choose a tub that has enough space in it and does give the bathroom a congested look.
Graceful fixtures: You are better off, when you get graceful fixtures for your bathroom and not gaudy ones. For instance, a simple pedestal sink has more appeal than a complex cabinet vanity.
Sturdy flooring: You have to ensure that the flooring of the place is very sturdy. Here, select tiles of marble, ceramic and stone, etc, and you won't be disappointed.
Single mirror: As a part of the remodel work, just fix a single mirror above the sink. You will be amazed as to how this arrangement furthers the beauty of the place!
Vertical storage: Do not leave the room that is there in the middle of the wall studs unused. You can create vertical space for storage, by getting tall cabinets.
Right showerhead: Do you want the space outside the shower area to be free of wetness? If yes, you have to opt for wall-mounted or ceiling-mounted showerhead. This will make sure that the water does not spill outside the shower area.    
Bathroom remodeling conforming to the above aspects appears like a challenge for you! But it is not so, when you depend on the proven competency of Horizon Construction & Remodeling Inc. The company, under the inspiring leadership of Mark Besnos, has successfully executed many such remodel projects.