09 Nov

7 Indoor Pools that Looks Stunning

Everyone has a dream of living a luxurious life. Luxury includes latest cars to spacious mansions. If you were to become a millionaire, the first thing you might need is a mansion with an indoor pool. Have a look on these luxurious pools.

1.The indoor pool really looks like it is from a cruise ship. The lighting, design in the ceiling, the column and stair-level, the hardwood floors which are contrast to the blue water, chairs, and lounges from the beach creates a pleasant environment.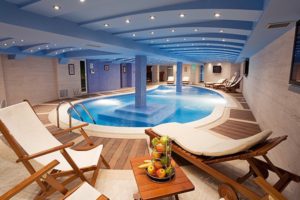 2. Do you want both the indoor and outdoor pool? Then no need to design two pools. Just make your ceiling look like the sky.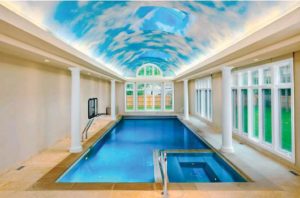 3. The perfect lighting increases the beauty of shape and color of the pool. The balcony railings reflect the shape of the pool itself.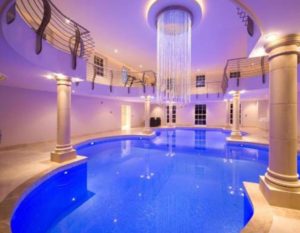 4. The pool looks luxurious and modern with white couches to the placement in the room. The pool is the focus of the room with a large space and open layout.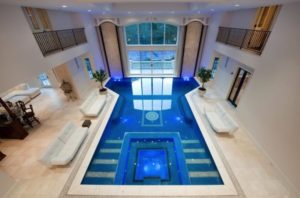 5. This pool allows you to look out over the ocean and watch the sunset. No sand in your toes or hauling beach chairs. You can enjoy the beauty of nature from your indoor pool.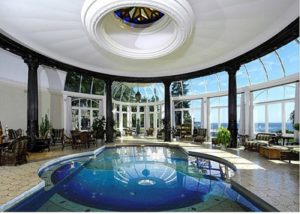 6. The design elevates the room with columns and ceiling. It also provides a beautiful escape with the windows at the end and light color palette.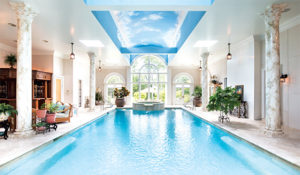 7. This pool contains double feature that is an indoor pool and a hot tub Jacuzzi. The white and neutral color palette increases the color of royal blue of the Jacuzzi lights.